Vincent Agnew and Georgia Training Alliance Present the 2nd annual Swagnew Game Breakers Football Camp!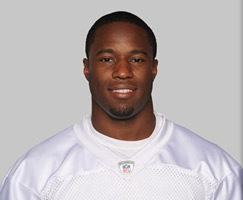 July 12 & 13, 2014
Featuring Vincent Agnew, the Game Breakers Camp will be led by the Georgia Training Alliance (GTA) coaching staff with well over 20 years of combined Pro Football and Educational experience.
Speaking Engagements and Mailing List
If you are interested in getting on my mailing list, please send your name, mailing address, e-mail address and phone number.
If you are interested in me speaking at your event or school, please email your contact information and details about your event to vsagnew23@comcast.net. I am only available to speak during off-season.
Most Recent News
Swagnew Game Breakers Football Camp Donates Proceeds to the Michigan Lupus Foundation
MLive July 2013
Pictured below from left to right: Frank Mortl, III, Vincent Agnew, Geoge Bundy