Vincent Agnew and Georgia Training Alliance Present the 2nd annual Swagnew Game Breakers Football Camp!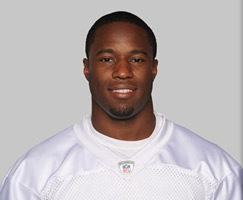 July 12 & 13, 2014
Featuring Vincent Agnew, the Game Breakers Camp will be led by the Georgia Training Alliance (GTA) coaching staff with well over 25 years of combined Pro Football and Educational experience. Read what other campers are saying.
Kirk Spencer, East Grand Rapids standout, and Grand Valley State University Running Back, will be one of the featured speakers at the 2014 camp!
Speaking Engagements and Mailing List
If you are interested in getting on my mailing list, please send your name, mailing address, e-mail address and phone number.
If you are interested in me speaking at your event or school, please email your contact information and details about your event to vsagnew23@comcast.net. I am only available to speak during off-season.
Most Recent News
TORONTO ARGONAUTS FIRST DAY HIGHLIGHTS
Wednesday, May 28th, 2014 - ARGONAUTS.CA STAFF
YORK UNIVERSITY – After getting out any early jitters they may have had, the rookies all hitting the field together for the first time, seemed to be getting a little more comfortable. 
One-on-ones showcased a powerhouse matchup between Keith "KJ" Stroud and NFL veteran Marcus Ware.  These two had the chance to go at one another back in Lakeland, and they had another chance today.  Ware had Stroud's number early on, make some impressive stops on the 6'3" receiver, but Stroud came back.  After sharpening his routes, Stroud managed to hang on to a deep ball from QB Josh Portis, with Ware right on his back.  
Cornerback Vincent Agnew held on to the day's top defensive play, after making the only interception of the afternoon.  During team drills, Agnew found himself perfectly placed for the pick as he quickly picked up a bobbled ball close to the line of scrimmage. 
ARGONAUTS ADD THREE IMPORT
Tuesday, March 11th, 2014    ARGONAUTS.CA STAFF
TORONTO - The Toronto Argonauts Football Club is pleased to announce that it has signed import DB Vincent Agnew.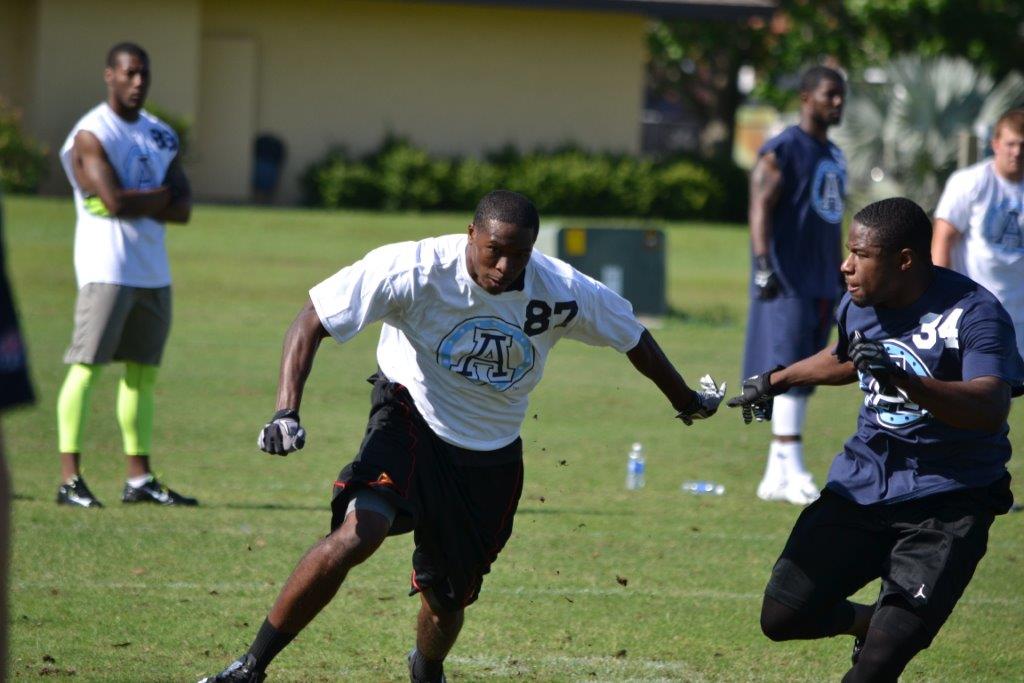 Swagnew Game Breakers Football Camp Donates Proceeds to the Michigan Lupus Foundation
MLive July 2013
Pictured below from left to right: Frank Mortl, III, Vincent Agnew, Geoge Bundy