Vincent Agnew and Georgia Training Alliance Present the 2nd annual Swagnew Game Breakers Football Camp!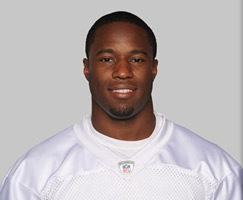 July 12 & 13, 2014
Featuring Vincent Agnew, the Game Breakers Camp will be led by the Georgia Training Alliance (GTA) coaching staff with well over 25 years of combined Pro Football and Educational experience. Read what other campers are saying.
Kirk Spencer, East Grand Rapids standout, and Grand Valley State University Running Back, will be one of the featured speakers at the 2014 camp!
Speaking Engagements and Mailing List
If you are interested in getting on my mailing list, please send your name, mailing address, e-mail address and phone number.
If you are interested in me speaking at your event or school, please email your contact information and details about your event to vsagnew23@comcast.net. I am only available to speak during off-season.
Most Recent News
ARGOS ALL ACCESS
Going all in, Mike Hogan interviews defense secondary, Vincent Agnew, of the Toronto Argonauts.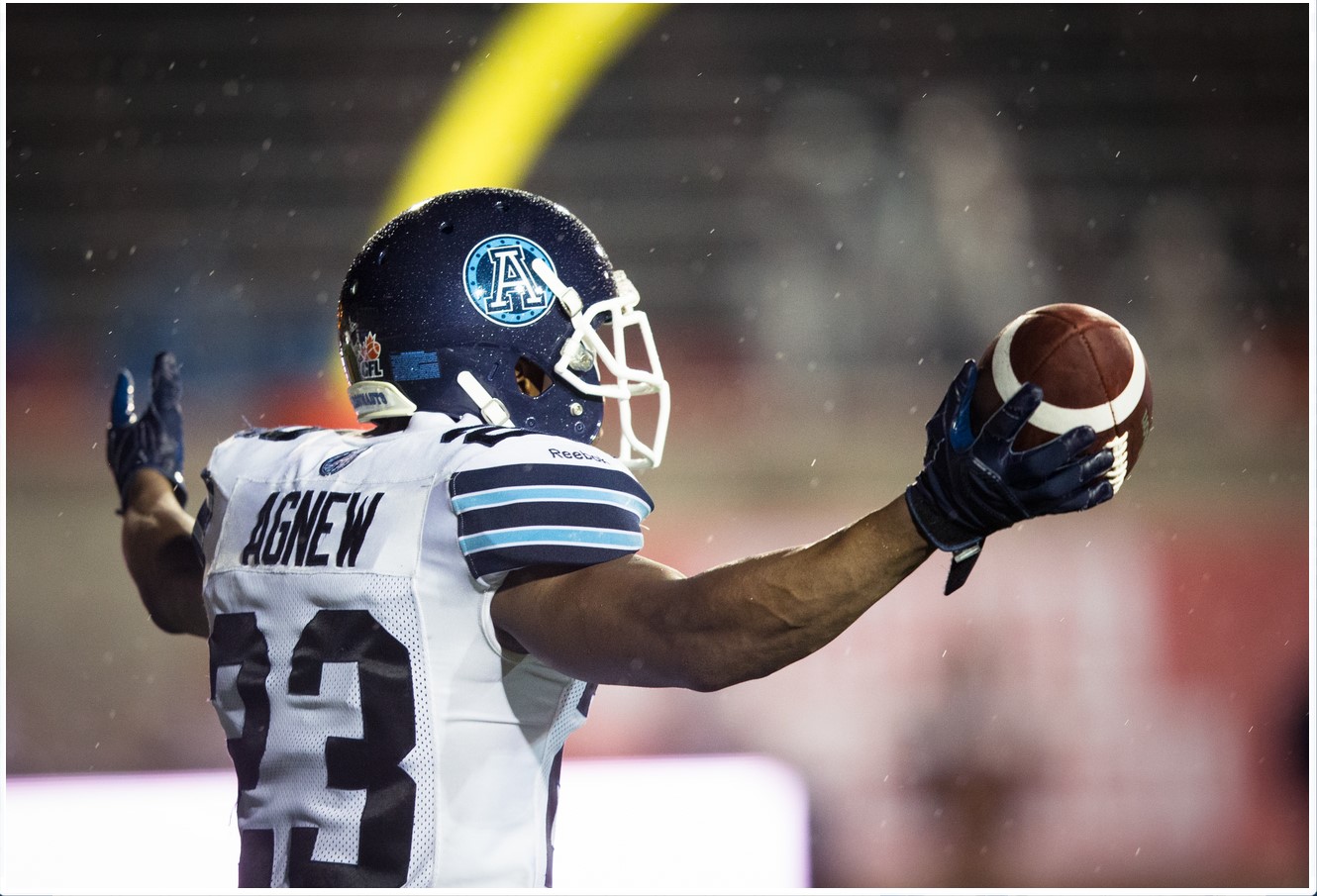 ARGOS DB VINCE AGNEW SHOWING HIS VERSATILITY
Tuesday, July 21st, 2015 Kyle Myers | Argonauts.ca Staff
Agnew played in 16 games with the Argos in 2014 as a rookie in multiple positions on the field, recording 45 combined tackles and four sacks as a Swiss Army knife in Toronto's secondary. Read Full Article
Vincent Agnew more than a fill-in for the Double Blue
SUNDAY, JULY 19, 2015 11:22 PM EDT – BY FRANK ZICARELLI, TORONTO SUN
TORONTO – Vincent Agnew prefers to refer to himself as a defensive back, the kind of player who can fill in wherever is needed, regardless of positional designation.
Corner, halfback, nickel back, free safety, you name the football slot and Agnew can be easily slotted in, even as an emergency fall-back option when an injury strikes the Toronto Argonauts' defensive backfield.
It played out last Monday night in Toronto's first loss of the season, a 25-20 setback to the host Stamps when the Argos weren't assignment-sound on both sides of the ball. Had they played well, the Argos would have seen their win streak stretched to three games heading into this week's meeting in Vancouver against the host Lions.
Instead, the Argos could manage only six second-half points in Calgary and while the defence only yielded three in the game's final 30 minutes, the unit couldn't get the Stamps' offence off the field as the home side ate up more than five minutes on a late-game drive that would end with a field goal.
When he looks back on the Boatmen's defeat, Agnew sees a defence that played better when compared to its play the previous week in a wild overtime win over Saskatchewan, but he noticed too many mental and physical mistakes that can be cleaned up.
For Agnew, who returned this season following a torn Achilles injury he suffered in Toronto's penultimate kickoff last year in Montreal, the same game that witnessed Ricky Ray forced to the sideline when he suffered a concussion, the move to free safety was a first in three-down football for the second-year Argo.
When veteran Matt Black hurt his hamstring, the Argos asked Agnew to orchestrate the team's back end, the unit's quarterback, if you will.
Black won't be available this week against the Lions, which means the possibility of Agnew starting at free safety remains high.
An all-American secondary isn't new in Argoland, a look the team used to win the 2012 Grey Cup when Jordan Younger, the team's current secondary coach, lined up at safety.
Agnew has a lot of Younger in him given how smart Agnew is and how versatile he can be when asked to fill in.
A year ago, he started at corner and as the year went on Agnew got better the more he became familiar with the CFL.
As always, head coach Scott Milanovich wasn't going to reveal what he'll do for the Lions, which is understandable how no coach wants to provide anything for the competition, but clearly going with an all-American look is an option, perhaps the best option that gives the Argos their best chance in Vancouver.
In the NFL, Agnew played a little bit at safety, being exposed to the position in high school and having lined up at the back end in college.
"Every position has its own challenges,'' said Agnew of playing defensive back.
"Certain positions you end up being isolated in one on ones, some you end having to work and communicate with a few different people like the nickel position where you have to work with the backers, field halfback, safety, boundary halfback.
"And the free (safety) is kind of similar to that in the way you have to get everybody lined up. From the mental aspect of the game, playing nickel is very similar to safety where you have to know what everyone around you is doing, where the pieces fit."
When Agnew came in for Black, his first job was to make sure everyone was lined up — and then identify the call.
"Overall we played very fundamentally sound,'' said Agnew of the Argos' defence in Calgary. "There were way fewer errors on defence (compared to the Regina game). We played faster and more physical. I think we controlled the run game better.
"We played better, overall, but there were plays like the screen (Calgary caught the Argos in a blitz to move the chains on second down late in the game), scramble plays and we gave up some second and longs. Those are the things we're going to focus on this week because those are the little things that make a difference."
Having now played safety, it's likely Agnew will make a difference as well against the Lions, who swept its home and home series with the Riders.
 
Swagnew Game Breakers Football Camp Donates Proceeds to the Michigan Lupus Foundation
MLive July 2013
Pictured below from left to right: Frank Mortl, III, Vincent Agnew, Geoge Bundy