Vincent Agnew
Vincent has always loved sports as long as he can remember. His mother knew he was destined to be an athlete when he was 3 years old. Vincent's parents were jogging at a local track with him waiting on the bench when suddenly he took off running for his mom. He literally ran around the track and caught up with her, she thought he was to be her Olympic track star at that moment. "I have never seen a little toddler move with such speed and determination," is what his mother says.
By 5th grade, Vincent was on the track team, basketball team, and baseball team. His mother says they have more track medals at their house than she has room just from middle school. There were times when he was leaving baseball practice and then heading to track practice. In 7th grade he managed to talk his mother into letting him play football, but it was short lived and in 8th grade she could not be convinced to let him play. In 9th grade he was allowed to play and coaches recognized his speed, athletic ability, and ability to play football quickly. Even though his mother offered him money to give up the football, he could not be swayed. And much to her chagrin, he was moved to the varsity team. Vincent played both offense as running back and receiver and defense as cornerback. By 11th grade there was no point in trying to offer him money not to play because there was word that college recruiters were looking at him.
At Catholic Central High School, Vincent was a 3-year starter and letterman as a cornerback and receiver. He intercepted 11 passes in his career as a senior, accounted for 1,425 all-purpose yards, 601 rushing, 432 receiving and 392 on kick returns, scored 13 touchdowns, garnered all-state first team accolades, along with all-city and all-area honors, helped lead Catholic Central to a 12-2 record and state runner-up finish in 2005 and was No. 39 on Detroit News Blue Chip List. Vincent also lettered four times in varsity track and field breaking the school record in the 100 and in long jump, and twice in basketball. He was named Athlete of the Year at Graduation. His prep coach was Tom Passinault and Vincent chose Central Michigan University over Western Michigan and Eastern Michigan.
At Central Michigan University, Vincent majored in journalism. He saw action in 47 games with 16 starts during his collegiate career at Central Michigan. Career totals include 161 tackles, 14 passes defended, three blocked kicks, one forced fumble, one fumble recovery and an interception. His team mates nicknamed him "Swagnew Island" an huge compliment since they believed he was to be the next Darrelle Revis "Revis Island."
2006: Redshirted.
2007: Appeared in nine games as a backup in the secondary and on special teams. He had a season-high three tackles against Northern Illinois (9/29).
2008: Appeared in 12 games, making four starts, saw action as both a safety and on special teams, posted 26 tackles in his four starts, made seven tackles, all solo, at Indiana (11/1), recorded six tackles against Ball State (11/19), credited with eight stops in the Motor City Bowl (12/26), collected at least three tackles in eight different games.
2009: Appeared in all 14 games, started twice at cornerback, named defensive MVP of the GMAC Bowl (1/6) after blocking a Troy field goal attempt in the second overtime, made a season-high eight tackles at Ball State (11/18), credited with three tackles and three pass breakups at Western Michigan (10/17), collected four tackles and a fumble recovery against Northern Illinois (11/27).
2010: Starter at cornerback all 12 games, All-MAC third team, named Defensive Player of the Year by team, named gameday captain at Eastern Michigan (9/18), tallied one pass breakup at Eastern Michigan (9/18), Northwestern (9/25), Northern Illinois (10/23) and two vs. Western Michigan, recorded his first interception vs. Bowling Green (10/30), posted a career-high 12 tackles in win vs. Western Michigan (11/5) and forced his first career fumble, blocked a punt that was recovered for a touchdown at Toledo (11/26) and led the defense with 10 tackles.
2011: Vincent signed with the Miami Dolphins as an undrafted college free agent on July 28, 2011. He played in preseason games with one of his highlight being in the game against the Atlanta Falcons having both tackles and an interception. During the season with the Dolphins, he was on the practice squad.
2012: In 2012 Vincent was released by the Miami Dolphins and picked up by the Dallas Cowboys. He appeared in 4 games. In December he signed on with Dallas for another 2 years.
2013: June 6, 2013 Vincent signed with the Kansas City Chiefs.
2014: Vincent signed with Toronto Argonauts and is referred to as a Swiss Army Knife because of his ability to quickly pick up multiple positions and be effective (Corner, Safety, Nickle, Offense & Defense Special Teams)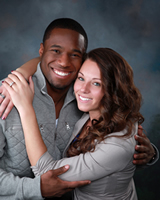 Vincent Agnew was born December 28, 1987. His parents are Darron and Valencia Agnew. His siblings are Paige and Carty. He is also the father of two wonderful sons and husband of his college sweetheart Stephanie.
In the media
Catholic Central grad Vince Agnew intercepts pass for Dolphins in NFL preseason win
Preseason Game #1 Victory Thread – Dolphins 28 – Falcons 23
CB Agnew impresses at Central Michigan
Eight Chippewas Earn All-MAC Honors
Vince Agnew's blocked field goal in second OT leads to Central Michigan's win in GMAC Bowl
NFL Veteran Vince Agnew Gives Back to Aspiring Grand Rapids Football Players in Youth Camp 
Argos' Vince Agnew Having Fun on Field Again
Argos All Access with Mike Hogan on TSN 1050
Vincent Agnew More Than a Fill-In for the Double Blue